Why napp
Why choose a Napp Mattress?
Our Made in New Zealand Napp Mattress has been designed to have a medium feel, your body will love the comfort and the support it needs.
Developed with the experience of more than 40 years in the New Zealand Bed market, supported by a 121 year old family owned Australian Bed manufacturer (25 years in New Zealand) and market leading materials from Australasia's leading and most technologically advanced foam manufacturer - Joyce Foams. 

Pay less than half (even a third) of a comparable premium Mattress in a retail store and without any hassle. No risk to you either with our 100 Night-Sleep Easy Guarantee. 
The Napp mattress feel and support is created by three layers;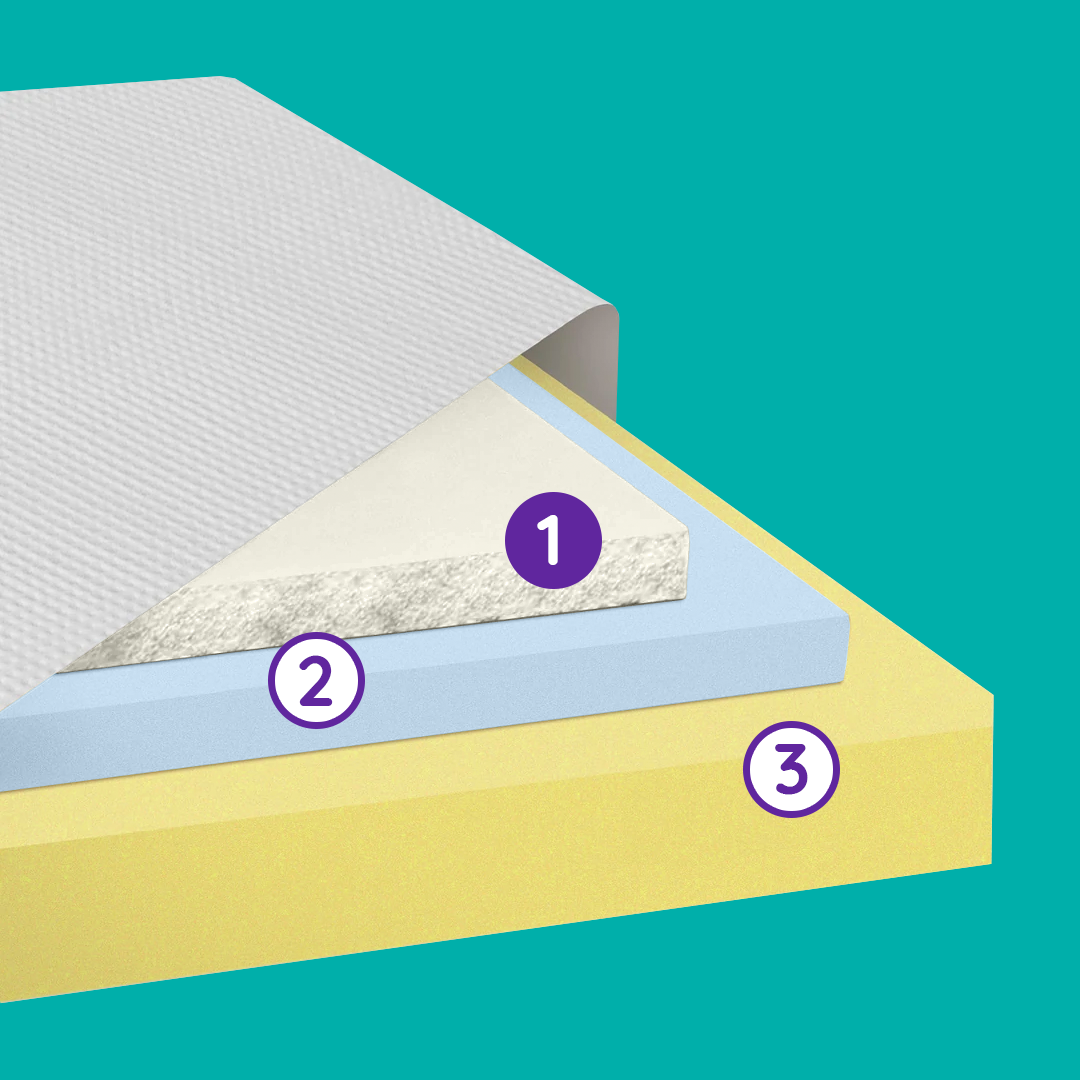 1. Hygroflex (exclusive) comfort
5cm of exclusive Hygroflex. University Research shows that this foam is superior to other Memory Foams for pressure point relief, temperature control (breathability and staying cool) and ease of movement - you won't get that 'stuck in' feeling like other Memory Foams.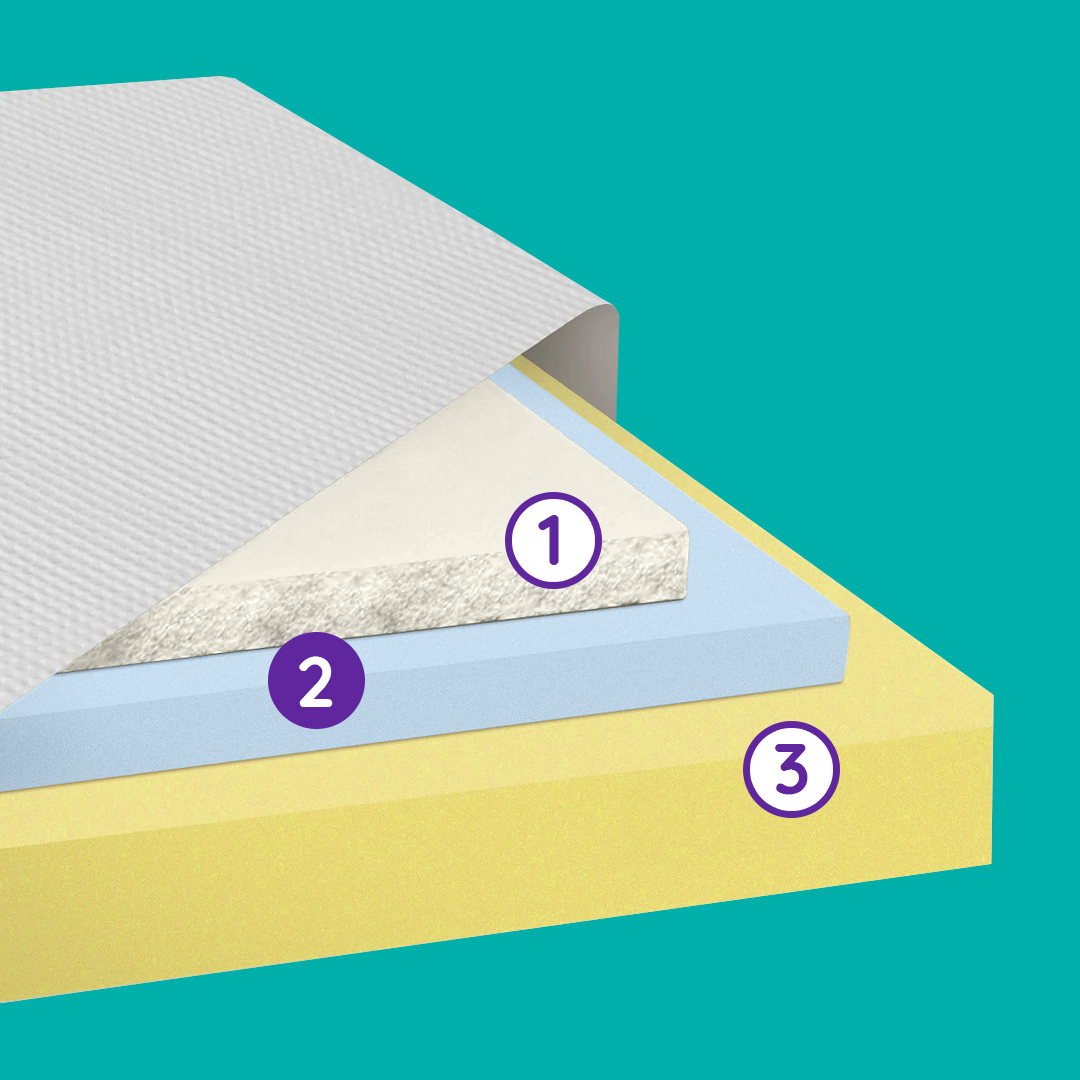 2. Gel Infused Memory Foam comfort
5cm of Gel Infused Memory Foam for added comfort. This high density Memory Foam is Gel Infused so it won't overheat like many memory foams.
3. Support core
The high density foam support core provides comfortable support and durability, while minimising partner disturbance and roll together.
To ensure you can sleep easy, this mattress offers five key benefits:
Superb comfort - Your body will be cradled by our unique combination of hygroflex comfort foam, gel infused memory foam and stretch fabric.
The mattress has a base layer that supports the natural curvature of your body - not too firm, not too soft.
No partner disturbance - virtually no movement what so ever, no disturbance = sleep better.
No roll together.
Temperature Regulation - Once again our unique combination of materials allow air flow and reduce humidity, your body can maintain it's normal temperature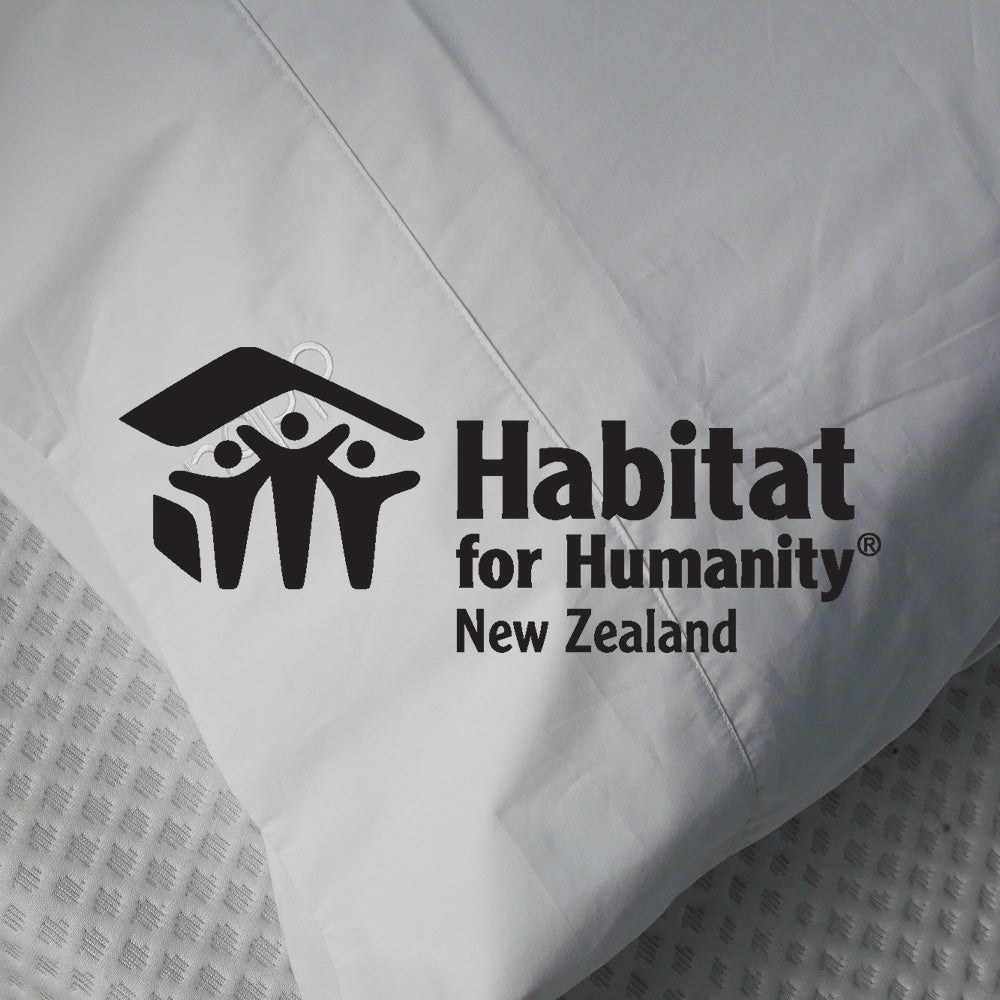 We support Habitat for Humanity
We want to make a meaningful contribution to New Zealand families living in substandard housing. We donate returned/refunded mattresses to Habitat for Humanity New Zealand. Everybody deserves a great place to live.