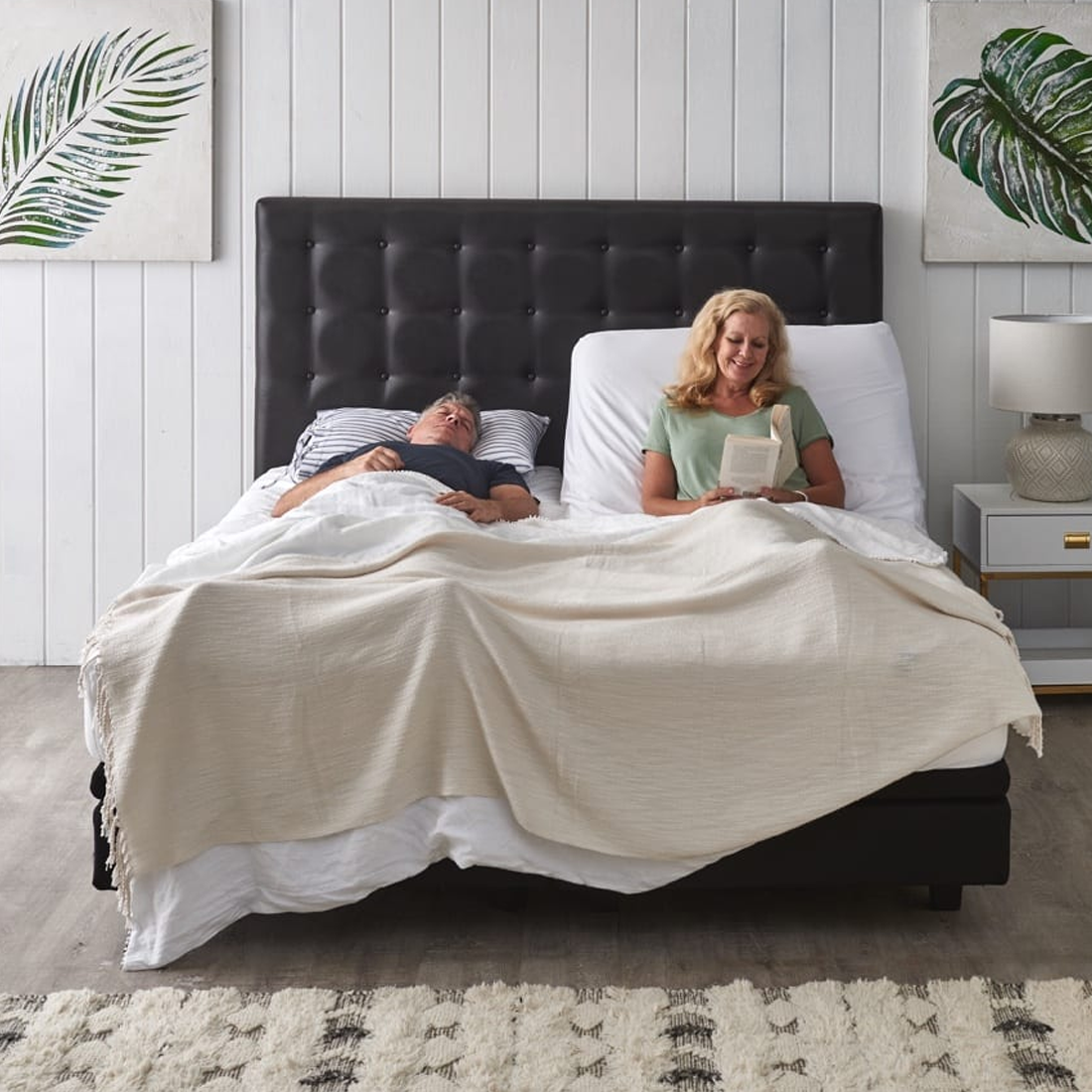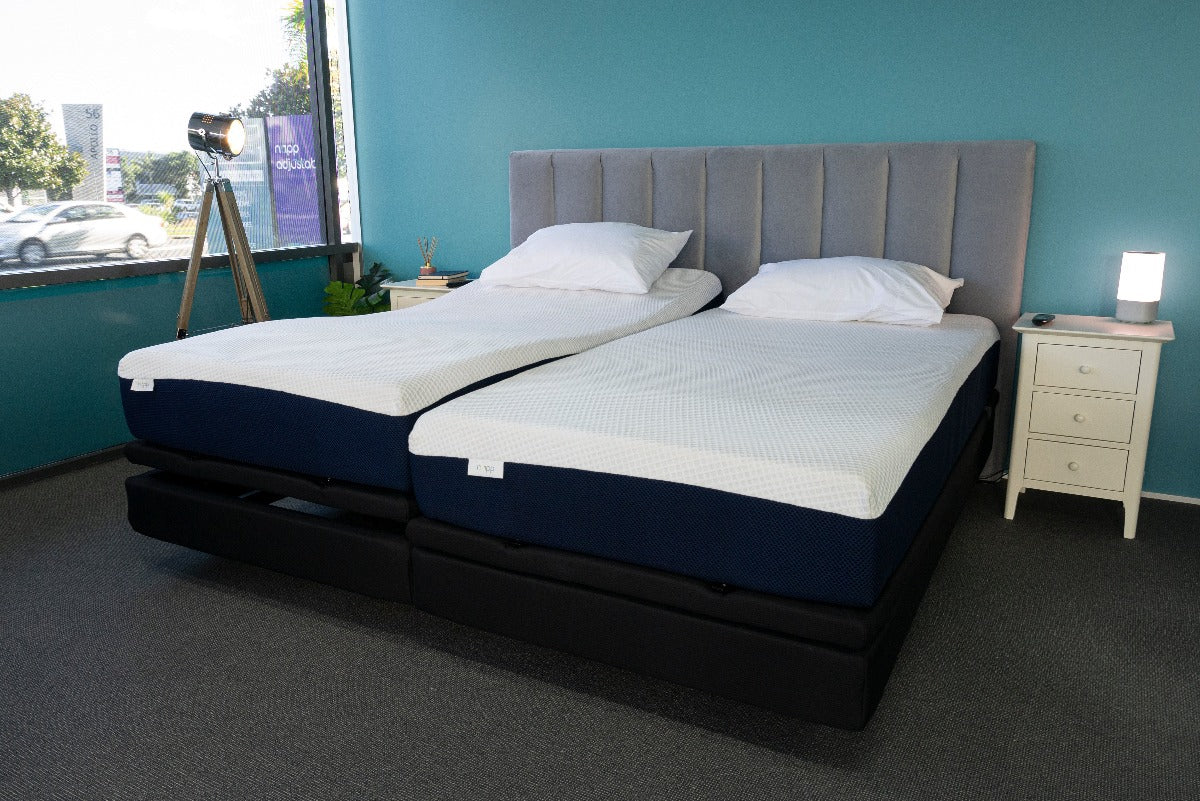 ENRICH - Split Adjustable Bed
Learn More
All Napp split Adjustable Beds include the Napp Mattresses
In stock
Sleep better and improve your health on a Napp Adjustable Bed - the ENRICH, quite simply, is the ultimate bed for specific back support for your back.
The ENRICH offers all the benefits of the highly featured, 5 Star Rated INVIGORATE, plus the ultimate in specific support for your back via remote control adjustment of the Lumbar area. Now, you can have the best of both worlds... pressure relieving comfort and superb support!
The section of the base that is below your lower-mid back is where the adjustment occurs. Via the remote control, an upward curve is created, this can be as little as just a cm or two, or right through to 15cm elevation. You would obviously adjust to what feels best for your back. Some customers use the full curve for a while when they first get into bed to create a stretch for the lower back and then change to a more moderate position for sleeping.
The lumbar adjustment can be created no matter where you have the rest of the bed, i.e. If the head and/or foot end was also raised. 
Of course, in a Split Super King (overall 182cm wide) or Split Cali King+ (214cm wide) you can adjust the Lumbar section to your specific needs without having any affect on your sleeping partner. 
If you have shopped around, you will know that you can easily spend $9000 plus on a Split Adjustable Bed that offers you a LOT less benefits/features than this bed!!
These Enrich options are combined with perfectly suited NZ made Napp Original Mattresses or easy upgrade to a Napp Prestige Plush, Medium or Firm.
Of course in a SPLIT size, you can choose the Mattress you want, it doesn't need to be the same as your partner!
Split Super King and Split Cali King+ are available now 
Napp Original Mattresses are in stock, please allow a week or two to dispatch the Napp Prestige options
*Headboard, accessories etc. in photos not included
Features at a glance:
Feature

REFRESH

INVIGORATE

ENRICH
UPLIFT

Head and Foot Articulation

✓

✓

✓
✓

Wireless remote 

With flashlight

With flashlight

With flashlight

With flashlight

Pre-set positions

Flat and

Zero-G

Flat/Zero-G/TV/Quiet sleep

Flat/Zero-G/Quiet sleep

Flat/Zero-G/

Memory buttons

2
1
1

Massage

Three intensity
levels + Wave

Three intensity 




levels + Wave

Three intensity 




levels + Wave

Adjustable Lumbar Support

✓

Overall Incline Control

✓

Overall Height Adjustment

✓

Bluetooth connectivity

✓

✓

✓
✓

USB ports

✓

✓
✓

Under Bed lighting

 

Floor strip LEDs

Floor strip LEDs

Floor strip LEDs

Retainer bar/s

✓

✓

✓
✓

Wall Hugger

✓

✓

Option Safety Rail/Support

✓

✓

Headboard compatible

 

✓

✓
✓

Adjustable leg heights

10cm, 12cm or 22cm

7cm, 13cm or 20cm 

7cm, 13cm, 20cm

7cm, 13cm, 20cm

Colour

Black

Black

Black
Black

Depth of Base

12cm

16cm

24cm
24cm

Weight limits

Approx. 340kg
per base

Approx. 340kg
per base

Approx. 400kg per base

Approx. 400kg per base

10 year Manufacturers Warranty

✓

✓

✓
✓
Split Super King Enrich with Napp Mattress